Services

Access to all facilities.
Welcome cocktail.
Room for change of clothes.
Access for maximum 6 people.
Available from Monday to Sunday.
Reservation required.
Massages
---
In Sotuta, living farm, we offer you a space of relaxation and well-being. Our therapists, trained in traditional Mayan techniques, combine in their protocols the relaxing experience with well-being and health.
Our menu of massage and traditional therapies is based on personalized attention, we take care of the most delicate details, including the products we offer: oils, liniments, cataplasms and masks, all prepared by our team of therapists, with plants in the region, with Natural and organic products.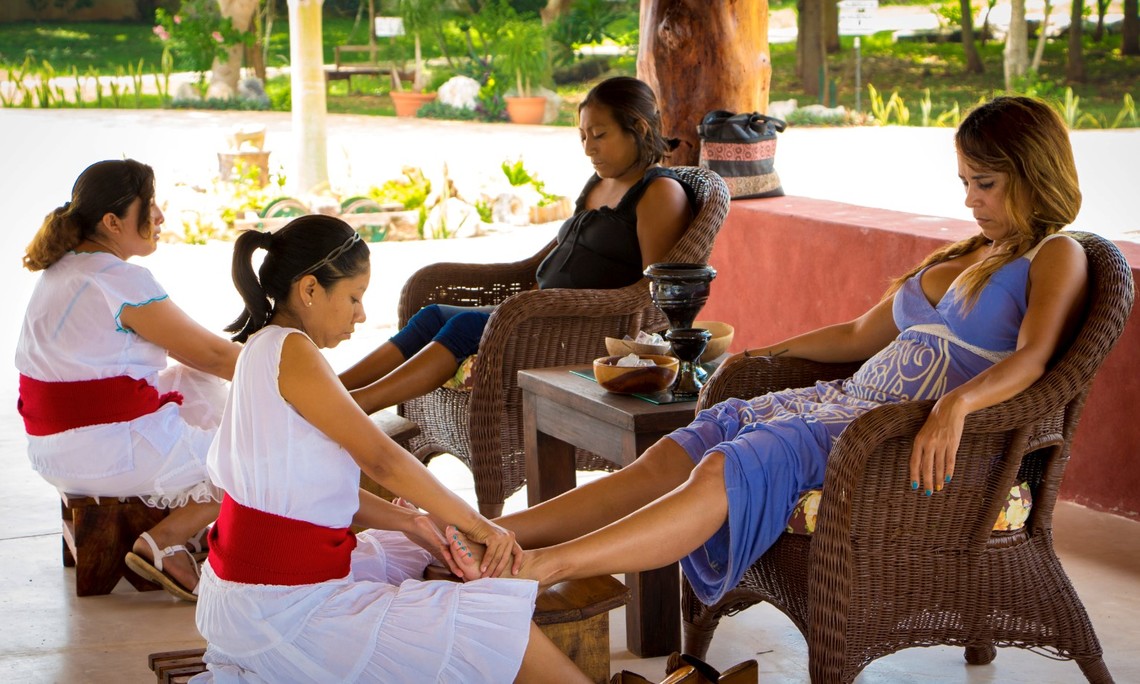 Massage Jet's A Wóol
Cost: $ 200.00 MX
Time: 25 minutes
Brief therapeutic massage, based on a combination of traditional techniques including foot reflexology and facial massage. With the person seated, it is applied to the head, arms and feet, using oils prepared at the hacienda, with plants from the region. It has a relaxing effect, almost immediately as it works at various levels of depth in the body.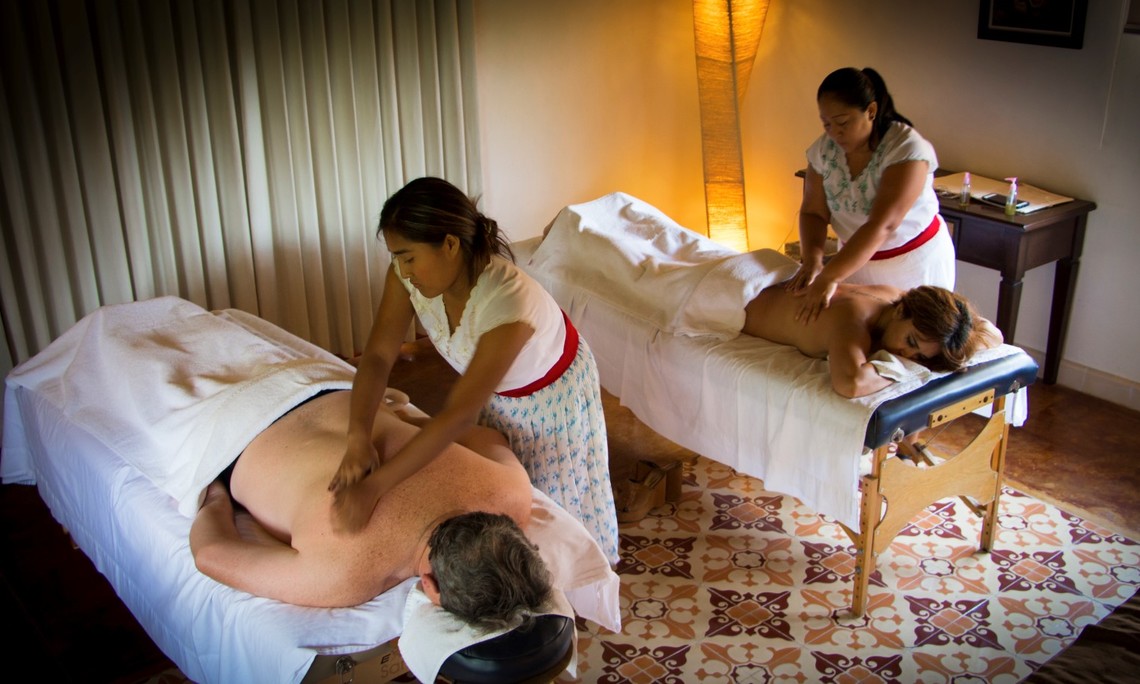 Massage Loch La Xunan
(Couples massage)
Duration: 50 minutes
It is a massage that is offered in stretcher, is ideal to share with the couple. It combines traditional therapeutic techniques with relaxation that work all over the back, to unlock and relax your muscles, while, for the liniments we use is a refreshing and cleansing treatment for the skin. It is applied throughout the body using organic oils, prepared on the farm with plants of the region. It also uses honey, and oatmeal paste that is applied on the back and legs. To share with your partner.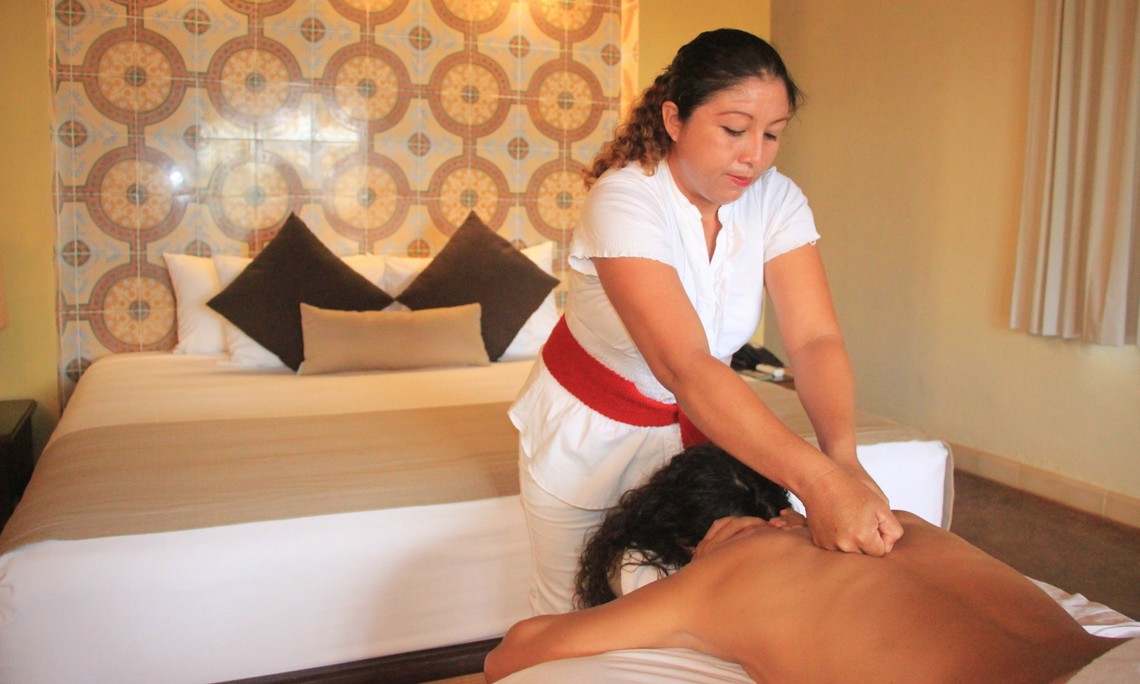 Cooxwené massage
(Relaxing massage)
Duration: 50 minutes
You can not miss the experience of a massage designed to relax the nervous system and promote rest and sleep. It is applied throughout the body using traditional techniques such as lining, which consists of using a rebozo to mobilize the major joints, hips and neck, and emphasizing the head and spine with specially prepared alcohols to help release blockages and heat Excessive in the body. Organic oils prepared on the farm are used with plants from the region.