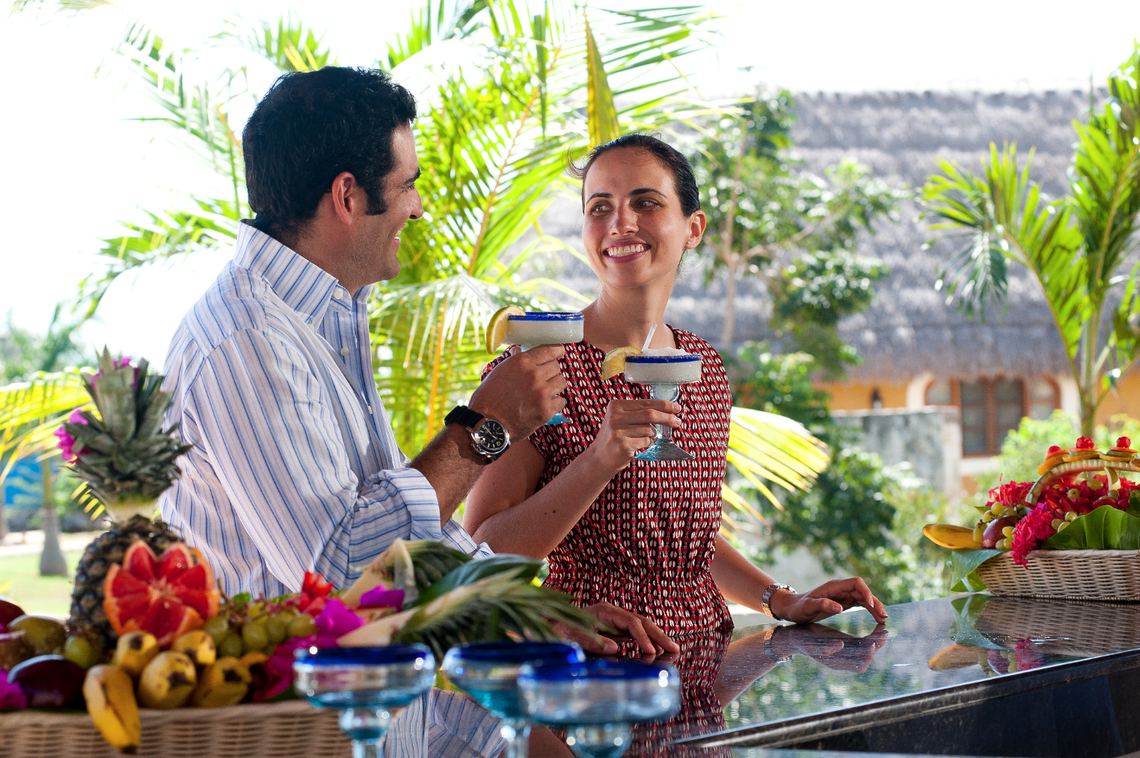 Restaurant

The cultural wealth of Yucatan includes its gastronomy, full of flavors and colors that put on our table the best of two worlds.
In Sotuta de Peón, we know that the secret of Yucatecan cuisine is the perfect blend between Mayan and Spanish heritage and that the best recipes are those that are learned at home, those that have been inherited from generation to generation, such as ours.
That is why, in our kitchen, we take care of the flavors, the quality of the ingredients, as well as the perfect and harmonious use of condiments so that the shapes, colors and textures that come to our tables are a delicious alchemy that will change your gastronomic experience.
It does not matter if you taste a panucho, the simplest and most representative of our regional appetites, that delicious corn tortilla stuffed with black beans, refried, and accompanied by turkey and a mixture of grated romaine lettuce, tomato and onion, or a papadzul, corn tortillas made by hand, stuffed with boiled egg and covered with a delicious and delicate cream of pumpkin seed topped with a bath of tomato sauce with all the flavor of the old recipes that have made our regional cuisine famous.
All the dishes of the menu are prepared by our chefs with the seasoning and the flavor of a living kitchen; through taste and sight, they share the secret of tradition and makes Sotuta a place to eat as also an encounter with culture.
Every dish you try in our restaurant carries the stamp of quality and tradition that distinguishes us. Cochinita pibil?, perfect, we prepare it to be cooked under the ground, with wood heat and following all the aspects that the traditional recipe asks us.
Do you like fish? Try the chef's recipe, or a Lol tacos, home-made, or a filet of garlic mojo. Whether you like sea or land, you and your family, in our menu you will find an option to enjoy the rich and varied Yucatecan cuisine, in an environment of the region, and always treated at home. Because Sotuta de Peón is your home in Yucatan.
Fall in love with our kitchen


In Sotuta de Peón we are also a window open to the world, we are aware that our visitors come from diverse and very different places and customs.
Therefore, in addition to our regional gourmet cuisine, we have designed entrees and dishes that satisfy appetites that seek vegetarian alternatives, with recipes that take care of the quality and flavor that distinguishes us but that also attend the details that are important for the diverse tendencies of food Vegetarian-vegan.
We offer you pressed juices, seasonal fruit, high coffee at the moment, salt free of fluoride and chemicals, and if you prefer, when you come to stay with us, we design your menu so that you have a total experience.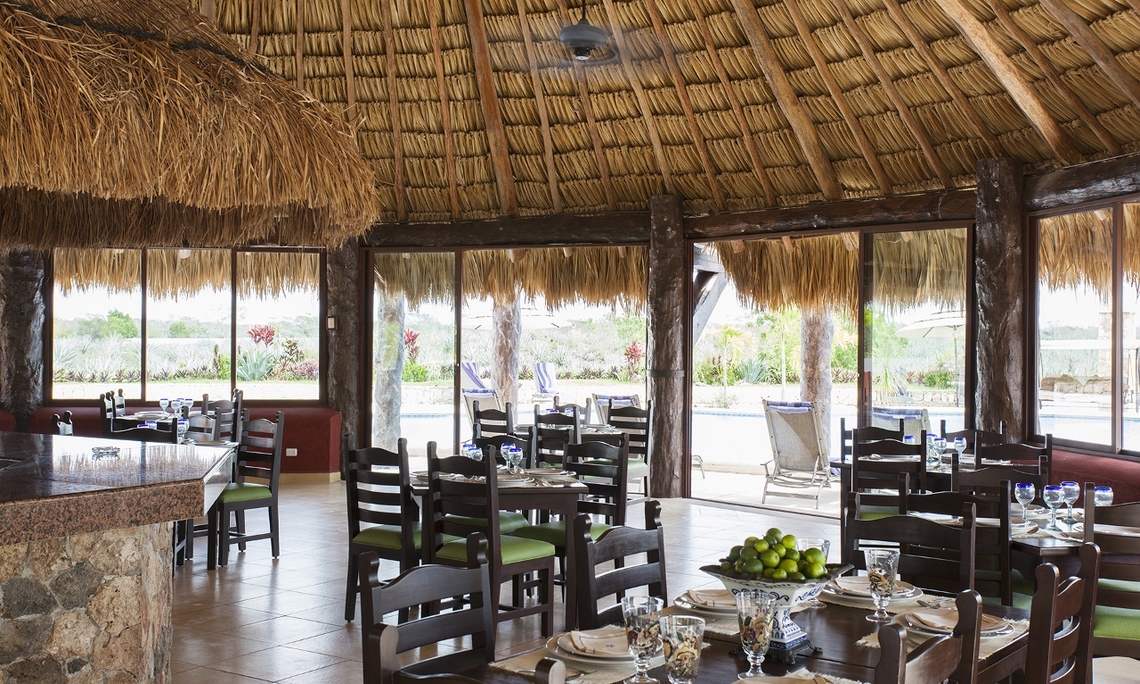 Casa Yaax Kij
"Casa Henequén Verde"
---
IN THIS RESTAURANT YOU WILL TASTE THE RICH YUCATECAN GASTRONOMY
BUSINESS HOURS:
Breakfast: 7:00 a.m. to 10:00 p.m.
Pool Bar and Snack Bar: 11:30 a.m. to 5:00 p.m.
Dinner: 19:00 p.m. to 22:00 p.m.
Janal Il
"Place to eat"
---
IN THIS RESTAURANT YOU WILL TASTE THE RICH YUCATECAN GASTRONOMY,
BUSINESS HOURS:
Food: 12:00 to 17:00